Activity Playmats 101
During the early months, your baby's coziest moments may be in the carrier or crib – but the real action happens on the baby gyms and playmats.
04.10.2021
The playmat is your baby's first frontier – a colorful new world, a big open space to stretch out into and independently explore different textures and movement, or meet friendly animal faces. A lot will happen on the playmat as your baby transitions from lying on their back, through tummy time, to sitting up, playing, and eventually broadening their scope.
The gyms and playmats we know today were originally developed in 1994 by Yookidoo's studio Golos - Weisman Design, and were a global breakthrough in their category. On the one hand an open space, on the other hand a cozy space that provides a sense of security for your baby. A space where they can explore and play seemingly on their own, but with you close by and able to supervise or join in, as you wish.
In order to understand how to best use the playmat, why to invest in it, and what to expect at various stages, here are some highlights from life on the playmat:
Lay and Play Time
When your baby is a newborn, they will spend a lot of time lying on their back on the playmat, absorbing what is around them. At this stage, your baby will be gaining an understanding of the physical space around them, looking for color, and listening for sounds.  This means that even at this early stage, it's good to surround them with auditory stimulation like music, visual stimulation like contrasting colors, and figures and animals that nurture their natural instinct to make eye contact and seek out faces. Have different textures, friendly characters, or rattles around or above them because when they unexpectedly brush up against these, they will then be prompted to start to seek them out, grabbing and grasping them more deliberately and with curiosity. This level of stimulation is plenty for your baby at this stage, so when they are tuckered out, they may just close their eyes and take a nap.
Yookidoo Recommends:
The Gymotion Play 'N Nap, with an arch of dangling toys and a safe and cozy attached envelope blanket, perfect for your baby's short nap.
Tummy Time
As your baby continues to develop, you'll want to put them onto their belly on the playmat for tummy time sessions. Tummy time helps them to strengthen the muscles in their neck and shoulders which will eventually assist them in gross motor skills, crawling, and larger mobility. The key to successful tummy time is to keep it captivating, by getting on the floor and engaging one on one with your baby or by giving them an intriguing toy. This way your baby will be less likely to give up quickly on the exercise but will rather have some happy incentive to stay there and make the effort. It's also a good idea to offer physical support for tummy time, helping your baby to stay propped up using a pillow.
Yookidoo Recommends:
The Gymotion Tummy Time Playland, with a special, supportive tummy time pillow and engaging Magic Motion TrackTM
Sit-Up Time
As your baby learns to sit, the playmat is a perfect arena for strengthening this skill and encouraging playing in a seated position. When your baby engages in play as they sit, it means they are focusing on items and moving them about, which encourages them to balance their core and sit upright in a more complex way. And with their hands freed up, they are able to use their fingers in more pointed movements, developing their fine motor skills and coordinating the objects between their two hands. From this position, they also see the room from a new, more communal point of view, so you can communicate with them at eye-level, engage them in cooperative play, and model sharing and taking turns with an object. Every baby learns to sit at their own pace, so while they are not yet fully stable, you can provide some support for sitting.
Yookidoo Recommends:
The Lay to Sit-Up Play, with an arch of dangling toys, which transforms from a play gym into supported seating
Play Time
In general, the playmat is a perfect place for engaging in stimulating activities, developing new skills and exploring toys. Which toys? Colorful, multi-textured toys with reflective surfaces, different sounds, and baby-friendly pieces that move and ignite all the senses. And of course, the best toys are ones that are versatile, nurture open-ended play, foster imaginative storytelling, and can meet your child where they are at throughout multiple stages. Any toy that moves from side to side keep little ones busy, prompts eye-tracking, requires hand-eye coordination to activate, and so much more… and of course, its entertainment value is timeless.
Yookidoo Recommends:
The Activity Playland or Robo Playland, each of which have 20 activities, a large mirror, and the iconic Magic Motion Track
Travel Time
Finally, as you and your baby feel ready to take on the rest of the world, bring their well-loved playmat on the go with you as you head out. Having a familiar playmat space from home set up in a new environment allows your baby to tap into the sense of confidence they feel at home, and to be fueled by it in their new explorations. Lay out the playmat on the grass at the park and welcome nature's beauty. Or invite along a playdate or two and let your baby begin to enjoy social interactions and communication with some little friends.
Yookidoo Recommends:
Any of our playmats will give your baby hours of fun and development, and all can be easily folded and packed to carry and take along on a picnic. But, the Fiesta Playmat to Bag, is large enough for two or even three babies to play on at home or in the park – making it perfect for your baby to entertain on.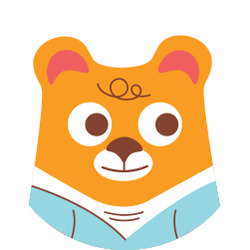 Studio Yookidoo
Creative and toy enthusiast Writer, Celebrating Discovery® and curiosity on a daily basis.